What is a Ring of Honor Mom?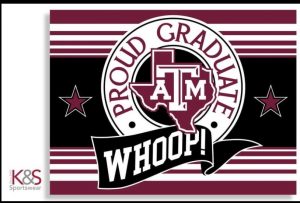 An ROH mom has one or more Aggies, all graduated from Texas A&M University. No more tuition!
We started this group in 2020 and had one social gathering prior to all the COVID lockdowns. Now that things are opening up again, we are trying to get this group started again. Stay tuned! We are busy right now with our Howdy Party and Endowed Scholarship fundraiser, so bear with us while we plan ROH fun in the next couple of months!
ROH moms are welcome at ANY of our events, including Howdy Party, meetings (generally 2nd Tuesday of each month, annual Holiday party, and more!) BUT we are planning unique ROH events (purely social, no work involved!) as we speak.
Stay tuned!
In the mean time, please email us at khamcommunication@gmail.com if you have ideas about social events you'd like to suggest!