Meetings: 2nd Tuesday of the Month: 6:30-7:30pm.
Christ the King Lutheran Church in Kingwood
Social 630-7pm. Program starts at 7pm.
See our Calendar for All of Our Important "Mom" Dates!
Next Meeting is Tuesday January 9.
Bring Your Student!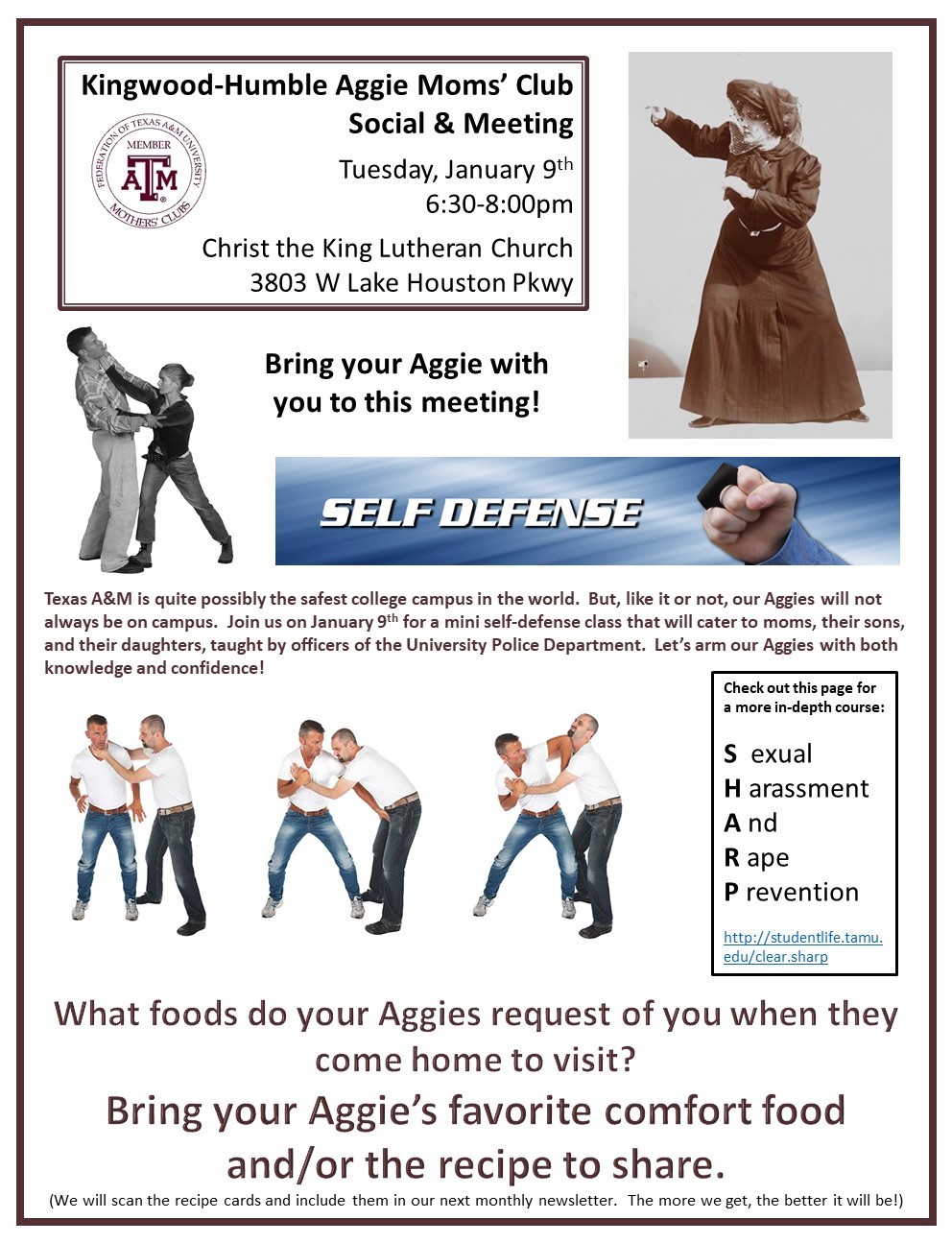 In Case You Missed Our Past Meetings
November 14 Another Fantastic Aggie Moms Meeting!
THE CENTURY TREE PROJECT
Start Aggie history in your own backyard. Order a seedling–our club earns $20 towards scholarships! Fundraiser is still ongoing!
Click here to purchase!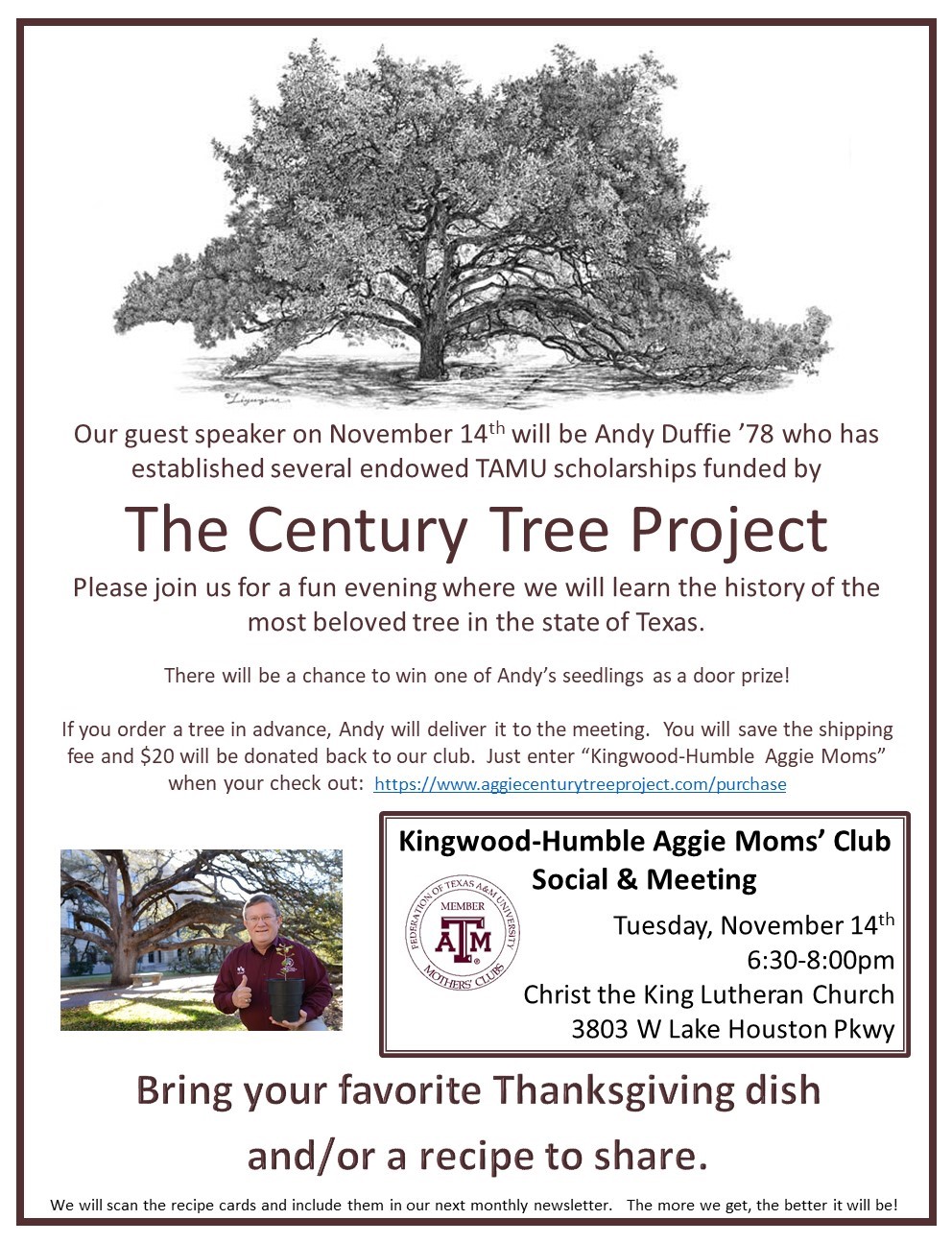 October Featured The Hilarious Freudian Slip Group