Bling. Merch. And All Things Aggie.
Welcome to our KINGWOOD/HUMBLE AREA
AGGIE MOM BOUTIQUE.   

We sell lots of handcrafted items to raise money for scholarships.
Browse our Virtual Boutique Offerings, part of the larger Federation Boutique.
Happy Shopping!
New Item: COVID Masks!! See price list #3 below to purchase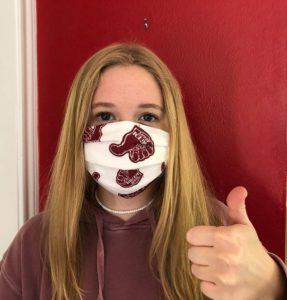 Here's how to shop:

1. Choose the item you saw on Facebook from one of the three Add to Cart menus below. We are limited to 10 items per menu, so check all three menus.
2. For items that have options, specify your choice in the text box of that menu.
3. If you have questions about pricing or the items, scroll down this page to find details about each item.
4. If Paypal is giving you trouble, give it a horse laff and send us your payment directly from your Paypal account to ours at khamtreasurer@gmail.com
5. If you would like to purchase multiple items we will be happy to bundle the S&H, please email KHAMOnlineBoutique@gmail.com for a new cost.
6. Local to Lake Houston? Save shipping! Local pickup is available. Email us before you purchase and we'll remove the shipping cost.
Returns can be made within 30 days. We will only refund the item cost, not the S&H and convenience fees. Email KHAMOnlineBoutique@gmail.com with any questions.