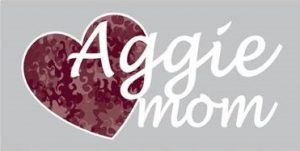 We invite you to join the Kingwood/Humble Aggie Moms Club
We Want You As Our Newest Member

FAST FACTS ABOUT MEMBERSHIP
Membership year runs June 1 2023 to May 31 2024


Yes, current members must rejoin every year


Yes, grandmas, aunts and legal guardians can join!


Moms of Aggie grads are Ring of Honor Moms–reduced membership fee!



If you want to help with the club, sign up on membership form
Membership dues:
Aggie moms $25
Associate membership (aunts, grandmas, etc) $25
Ring of Honor moms $15
How to Join:
1. Fill out online form
2. Pay Below with one of these options
Three Ways to Pay
Consider adding a

$10, $15, $25, $50

donation (or amount of your choosing) for scholarships


Paypal.Me link
paypal.me/khaggiemoms
(add $2 for processing fee)

Pay With Venmo 

(add $2 for processing fee)

Mail us a check 

Kingwood/Humble Aggie Moms
P.O. Box 5098
Kingwood, Texas 77325-5098

TOP 10 REASONS TO BECOME
A KINGWOOD/HUMBLE AGGIE MOM

1. To form friendships and socialize with other Aggie Moms.
2. To stay connected to your child & learn the ins and outs of A&M activities.
3. To receive information regarding Aggie Mom Club activities,  A&M activities (such as football games and hotel accommodations), and to hear guest speakers from A&M.
4. To raise funds that go directly to support local Aggies.
5. To have a chance learn the traditions of Texas A&M University.

6. To become as active an Aggie Mom as you choose. There is no pressure.
7. To learn the things about college life that your Aggie doesn't share with you.
8. To have a monthly opportunity to brag about your Aggie.
9. To network with other Aggie Moms who are also experiencing "the empty nest syndrome."
10. TO HAVE LOTS OF FUN!!!