Join Us TUESDAY October 10 For Our First Meeting Of The Year!!
It's a TAILGATE Party!!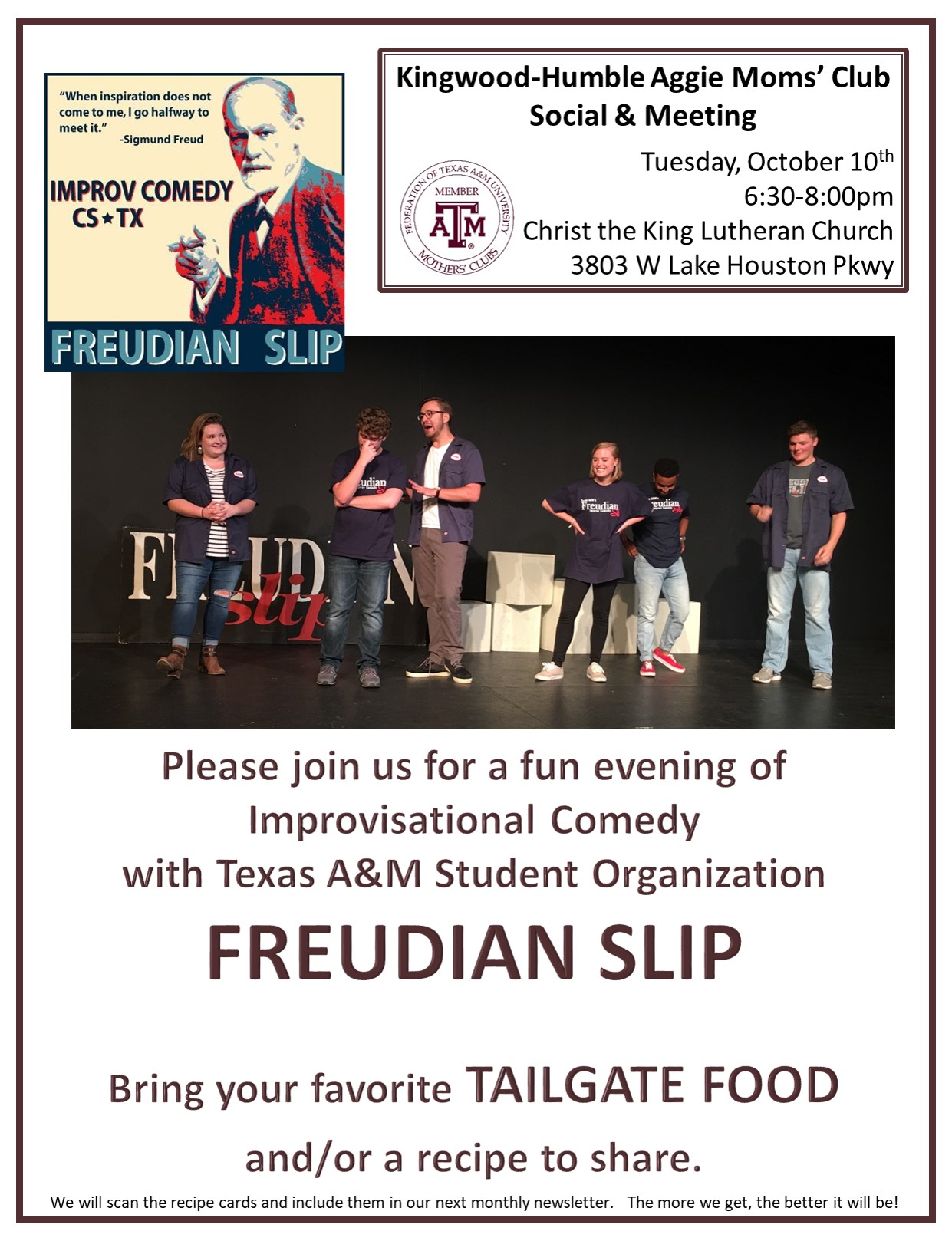 Tuesday, October 10, 2017
Christ The King Lutheran Church – Kingwood
Social starts at 6:30pm
Entertainment starts at 7 pm
Membership and Goody Bag forms will be available
We hope you can take a break from the many disaster relief efforts and join us for the meeting!
Gig em!