Howdy Aggie Moms! We decided to create a COVID-19 page to keep ya'll updated.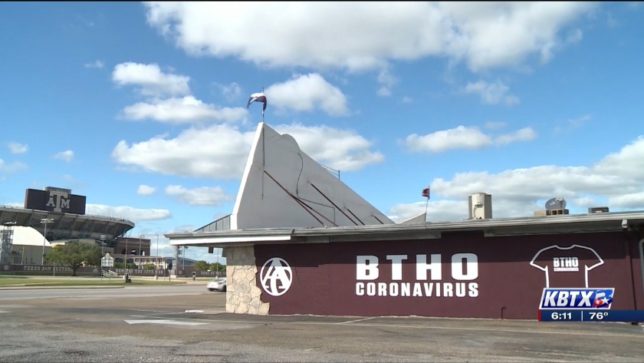 Picture courtesy of Aggieland Outfitters, who has been very supportive of our club!
We know everyone worries about their students during this coming fall semester since the stubborn coronavirus is still hanging around.
TAMU University Official COVID Page
Student Health Services
Medical Forms For Your Student
Dedicated COVID page which is updated frequently: https://www.tamu.edu/coronavirus/

COVID Testing
TAMU-funded COVID tests
by Curative, Inc.
Mouth swab PCR–active infection

SHS COVID tests
Nasal swab PCR–active infection
Antibody blood/serology test–previous infection

Check with your insurance provider
@ coverage before scheduling the test

Medical Clinic services:
diagnosis and treatment for allergies
cold, flu
other respiratory infections
strains and sprains
depression and anxiety
general and activity physicals
women's health related issues
and moreTelemedicine (phone or Zoom)
currently enrolled  students
physically located in Texas

Pharmacy can:
fill/refill prescriptions
Affordable OTC  meds
Order online

SHS website
Schedule an in-person or telemedicine appointment at shs.tamu.edu/appointments

Privacy Laws: If your Aggie is over age 18, you will need to put some medical forms in place to allow you to deal with medical issues and information to help your child in the event of an illness or injury (COVID or anything else).

See form links below.
FORMS: We are not lawyers and don't give legal advice, but we have seen this discussed in several other Aggie forums and are merely posting the forms here for your convenience. You may need one or more forms for your particular situation, and we are posting all of the forms here that we have seen discussed. Please defer to the university guidelines at the above website, and most parents are recommending that you work with your lawyer to discuss your particular situation to put these forms in place.
Statutory Power of Attorney 2018 – to be notarized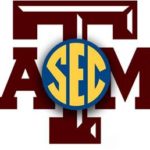 Here is what the SEC is thinking about the football season:
Football Starts Sept 26, delayed start date, only SEC conference games
July 31 Aggie Football Press Conference