2017 Texas A&M University Singing Cadets
 . . . LIVE IN CONCERT!
Friday, January 6th, 6:00-9:00pm*
Northeast Houston Baptist Church
18000 WEST LAKE HOUSTON PARKWAY
*DOORS OPEN AT 6:00 FOR SILENT AUCTION/RAFFLE AND REFRESHMENTS, 

WITH CONCERT FROM 7-9pm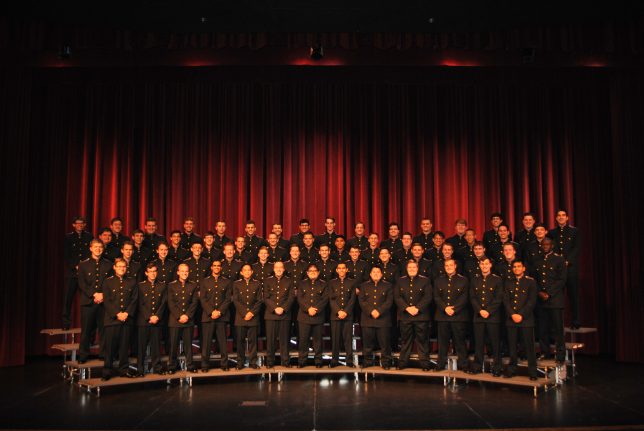 Internationally known as the "Voice of Aggieland", The Singing Cadets is Texas A&M University's premier men's chorus. Now in their 113th touring season, they will perform over 60 concerts this year throughout Texas and the United States, spreading the Aggie Spirit through the gift of music that has won the hearts of Aggies and non-Aggies alike. Through the performances, The Singing Cadets represent Texas A&M to more people than any other student organization and are truly "Ambassadors of Aggieland".
Purchase Tickets HERE:


VOLUNTEER OPPORTUNITIES: 
We need volunteers to assist with the concert and to provide housing for the Singing Cadets.  Please sign up using this link: https://signup.com/go/7LLkBD

We thank our SPONSORS!!
Gig 'Em ($1000)
Dr. Larry (former SC,'66) and Mrs. Jane Keese
Reveille ($500)
Heath and Sara Rushing
Howdy ($250)
Jonathan ('91) and Carrie Brinsden ('93)
Maroon & White ($100)