Fall Meetings
Sept 11. Oct. 9. Nov. 13
2nd Tuesday of the month. 630pm. Christ the King Lutheran.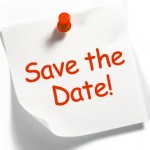 SAVE THE DATE! Texas A&M University Singing Cadets! 
LIVE IN CONCERT!
Our biggest fundraiser of the year!
January 4, 2019
Special thanks to all our sponsors who made last year's event such a success.
Merrill Lynch, Bob Hayes
Michael Clapp (Former SC, '84)  Keller Williams Realty Northeast
Great Harvest Bread Company