BTHO COVID SO WE CAN SEE YA'LL IN PERSON SOON.
WE WILL KEEP YOU POSTED ABOUT OUR EVENTS.
FIRST MEETING SEPT 8. (VIRTUAL)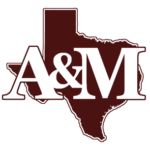 VIRTUAL HOWDY PARTY WAS
SUNDAY AUGUST 2 from 2 PM – 2:30 PM

We did a Facebook Live event. We usually do this party in person of course, but these Aggie Moms did a pretty good job!
Here is the video in case you missed it!
https://www.facebook.com/saxon.crow/videos/3449446015067617
We gave away FIVE $200 student book awards and a Student COVID essentials bag. Winners are:
Hannah Bailey
Katelyn Lakey
Emma Joy Omenson
John Nichols
Natalie Shirley
Madelyn Krutilek – Winner of the Helicopter Mom COVID Essentials Bag!!
We give away TWO of these $200 awards at each meeting, so be sure to attend! Next one is virtual on Sept 8.


Past Events
November 7 Ornaments Making at Mudpie!

Aggie Moms Night Out at Ace Atascocita Hardware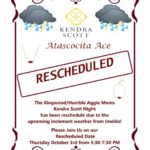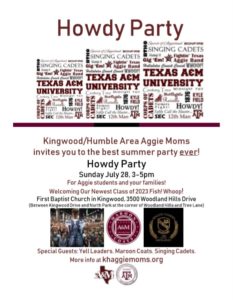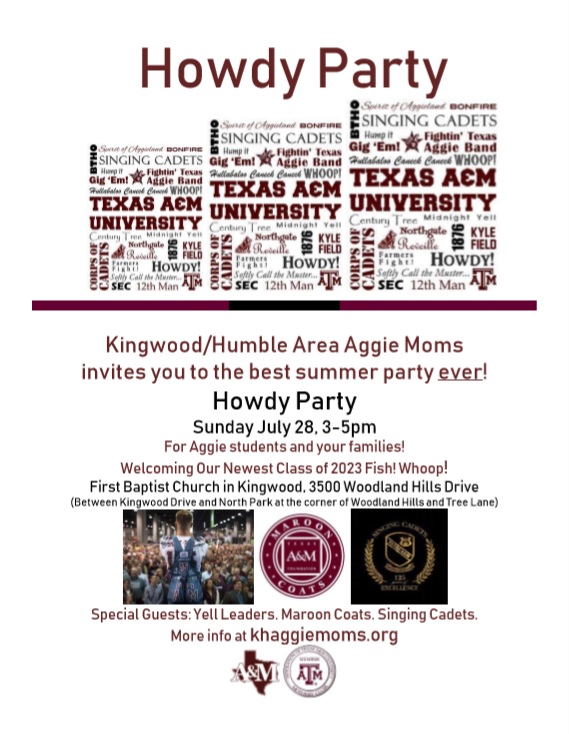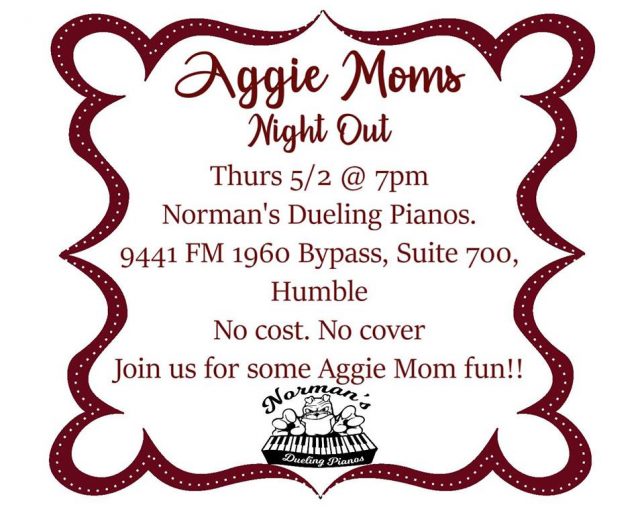 Singing Cadets was January 2019!
Special thanks to all of this year's SPONSORS!
And a HUGE thank you to
Northeast Houston Baptist Church
for hosting the event!
Spirit of Aggieland Sponsor – $1,500
Lake Parkway Animal Hospital




Gig'em Sponsor $1,000
Dave & Sue Seitzinger
Dr. Larry '66, Former Singing Cadet, & Jane Keese




Reveille Sponsor – $500
Total Convenience Marketing
DVL Enterprises, LLC Daniel '81 & Vickie '81 Lee



Howdy Sponsor – $250
Animal Care Center of Lake Houston
TWFG Insurance – Brian Johnson
Keller Williams Realty Northeast – Michael Clapp '84 Former Singing Cadet
Kingwood Emergency Hospital
Darst Funeral Home
Italiano's
Kingwood Garden Center
Martha Turner Sotheby's International Reality – Andi Deane & Dana Olejniczak
The Law Office of Mark H. Achilles
K & S SPortswear, LLC




Maroon & White Sponsor  – $100
Mrs. B.P. Derousselle & Family
Robert Scarfo
Divergys LLC
ServiceMaster Restoration & Cleaning
Truwin Windows & Doors
Whittington Bridal
Care for Women
TWFG – Stover Insurance
Porter Ready Mix 
Greg & Kim Fazzino, Imperato Fazzino Real Estate Group